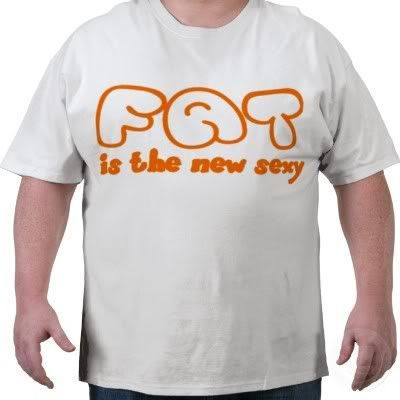 I am guilty.
I love women who can outstandingly bring the best out of themselves despite their size with chunks of flab and all. This was another epiphany brought by talking to a friend who is about to get married to someone who is, uhmm, fat. So I'm not like any other guy who falls for
Olive Oyl
or has a
thing
with women who have bodies
made
for the billboards in EDSA. Now, is there a problem?
Sadly, our society today instilled in our minds what an ideal woman should be. From cover magazines to TV advertisements, a woman who is thin, probably with blond hair, ginormous breasts, 6 footer, fair complexion, is considered to be beautiful and because the society placed this standard, a lot of women nowadays go on a diet, buy beauty products, or worse, do plastic surgery – a complete physical makeover. A living Frankenstein, as I like to call them.
Look. I have nothing against these women who go on plastic surgery or who go on a diet or who buy beauty products. Really. I don't. The fact that these women have seen their
self-established
flaws apart from what they see on TV or in the magazine and by acknowledging these flaws and the very fact that they are doing something about it, well, you just have to admire them. At least these women have the
balls
to do something about it. It's not wrong to want to feel good. Everybody wants to feel good. Even myself wants to feel good.
I'm just bothered why other women should conform to this standard, why some women mourn over their excess weight after eating a few boxes of chocolate, why some women frantically worry about their
zits
and why they need to spend thousands of
moolah
just to be "ideal" — to look "perfect" for others.
The world is a big place and not everybody is the same. For every shape and size, there's got to be someone who will find it attractive. Being fat or being chubby is not entirely an imperfection. In fact, I love them. I love being loved by them. I love to cuddle them. I love their chunks of flab. I love the warmth of their embrace. I
just
love fat women. My point here is simple. It doesn't matter if you or other people think you are fat or chubby or whatever you/they want to call it.
It's the confidence that exudes in every fat woman that makes them truly attractive.